Case study: Double Size Teckentrup Sectional Garage Door
As the days get shorter and the temperature drops, it's time to think about getting your home ready for winter, and installing an insulated garage door is a huge step in the right direction.
The most common way of presenting the thermal effectiveness of any building-related product such as a garage door is in the form of a U-Value. To comply with current building regulations, all doors including the glass and frame must have a U-value of 1.8 w/m²K or less*. Our Teckentrup Sectional Door has an insulation U-value of 1.38 w/m²K**, and that's why we recommend it to customers seeking the best insulation.
THE PROCESS
After a professional survey of the garage inside and out and extensive discussions with our expert team, our customers opted for the elegance of a Teckentrup sectional door. In Light Ivory RAL 1015 with colour matched frame legs and head, their door choice offered a classic and polished appearance. Not only creating an attractive entrance to the garage, the made to measure door is designed using precision and practicality with 40mm thick panels for maximum insulation. For added convenience the installation included a Teckentrup Drive 600 Operator with two handsets, providing effortless access to the garage at the simple push of a button.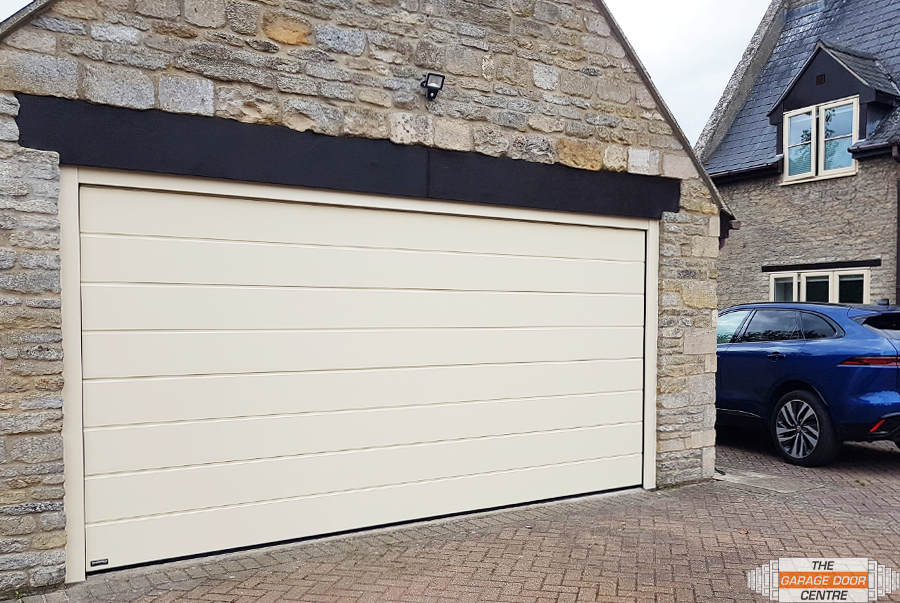 THE RESULT
The installation of a Teckentrup sectional garage door transformed our customer's garage space, making it more functional, secure, and visually appealing. The Teckentrup door not only solved the challenge of limited space but also ensured optimal energy efficiency and convenience.
If you are looking to upgrade your garage door and enhance your home's appearance in this winter, contact our team on 01933 229135 or email: enquiries@thegaragedoorcentre.co.uk. You also can fill out our online contact form by clicking here >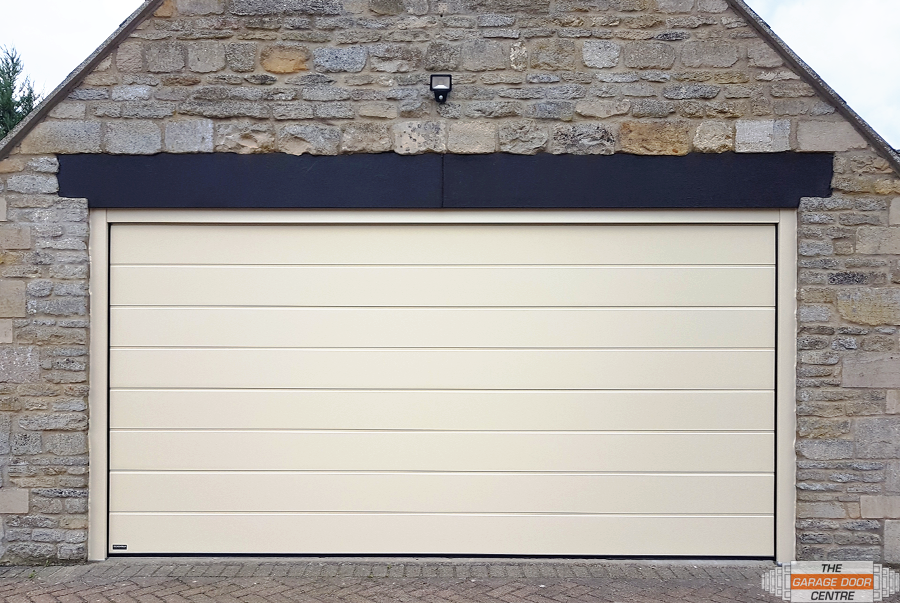 * : https://www.expressdoorsdirect.co.uk/blog/what-is-u-value-and-how-does-it-relate-to-my-doors/#:~:text=What%20does%20the%20Law%20Say,replaced%20along%20with%20t
**: https://www.thegaragedoorcentre.co.uk/userfiles/downloads/teckentrup-carteck-sectional-garage-doors-brochure-may23_84189.pdf (page 11)
Go Back